All People Fight against Epidemic and the People of TQCC Keeping Watch by Donating Their Blood
---
People of TQCC fight against the epidemic and keep watching by donating blood. In this extraordinary period, how could we lack the figure of our TQCC volunteer blood donors? As one of the "Emergency Blood Donation Units" of Zhuzhou City and one of the benevolent enterprises that has organized collective blood donation for many times. The Party Committee and the Labor Union of the company actively responded to the call of the Municipal Party Committee and the Municipal Government to fight against the epidemic, and organized the staff to carry out the non-remunerated blood donation with the theme of " Actively Fight Against The Epidemic and Keep Watching with Caring" in the afternoon of March 27 in the headquarters of the company. At the same time of safety production and self epidemic prevention, we should practice responsibility with practical actions.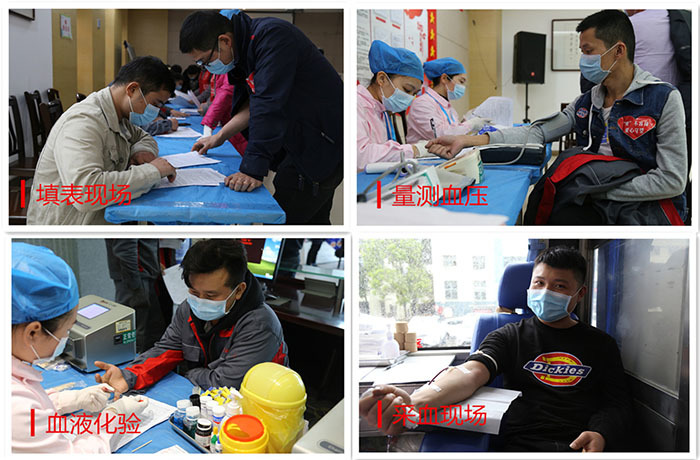 The charity activity was strongly supported by the leadership of the company. Mr. Huang Yuanzheng, Deputy Secretary of the Party Committee, Director of the Discipline Inspection Commission, Chairman of the Board of Supervisors and Chairman of the Labor Union, also came to the activity site to cheer for everyone. As of 5:30 p.m., 86 people in the headquarters of the company had successfully donated blood, with a total amount of 28100 ml. TQCC people once again demonstrated the great love of helping one another with their warm-blooded actions. Since 2007, the company has participated in blood donation for more than 10 years. To commend the company's blood donation and promote the noble feelings of anti-epidemic watch, Ms. Liu Juan, Deputy Director of Zhuzhou Central Blood Station, presented a certificate of appreciation to the company.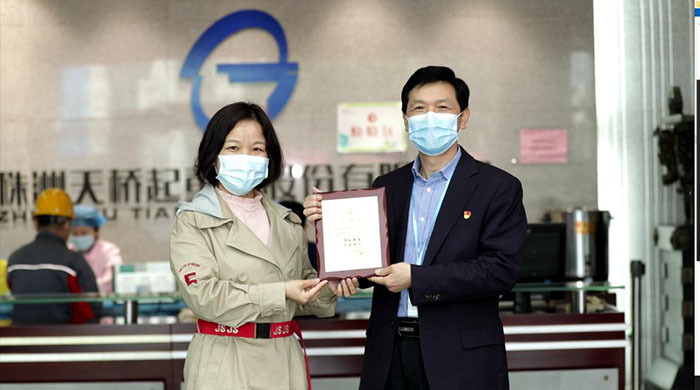 TQCC Attends Changsha International Construction Equipment Exhibition
The tide surges eastward, and friends come from afar. From May 12th to 15th, the third Changsha International Construction Equipment Exhibition was held at the Changsha International Convention and Exhibition Center. The theme of this exhibition is "High end, Intelligent, Green - New Generation Construction Equipment", with approximately 1500 Chinese and foreign enterprises participating. TQCC attended with intelligent and high-tech exhibits.——A Feast of Technology


The key research and development projects undertaken by TQCC passed the acceptance test with high scores
On August 30, Hunan Provincial Science and Technology Department organized experts to carry out on-site acceptance of the key research and development project of "intelligent aluminum electrolysis core equipment and system key technology research and industrialization" undertaken by TQCC and participated by Hunan University of Technology. Hunan Science and Technology Affairs director Qing Jianbo, Hunan University of Technology vice president Long Yonghong, TQCC chairman Long Jiuwen participated in the project acceptance.