TQOI Attended to the Second China International Import Expo
---
From November 5 to 10, 2019, the Second China International Import Expo was held in Shanghai National Convention and Exhibition Center, China.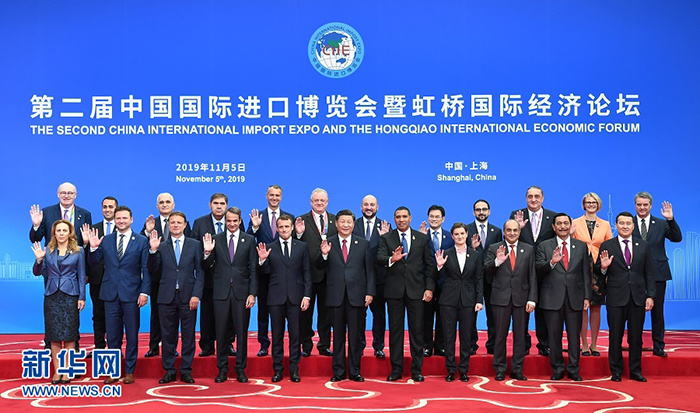 Zhuzhou Tianqiao Olympjoy Ice Technology Co., Ltd. was invited to take charge of the Snow World Project of the Second China International Import Expo because of its unique Israeli VIM vacuum snow making technology. This series of vacuum snow maker is not affected by the ambient temperature and humidity, and can make snow normally in the high temperature environment of 0 ℃ to + 30 ℃, and the snow quality is very similar to the natural snow. The indoor high-temperature movable city ice and snow carnival, which was built for the Expo, showed China's snow making black tech to the world and will help the 2022 Beijing Winter Olympic Games.

On the opening day of Snow World, the outdoor temperature was 20 ℃ +, and nearly 1000 ice and snow fans came to visit and experience.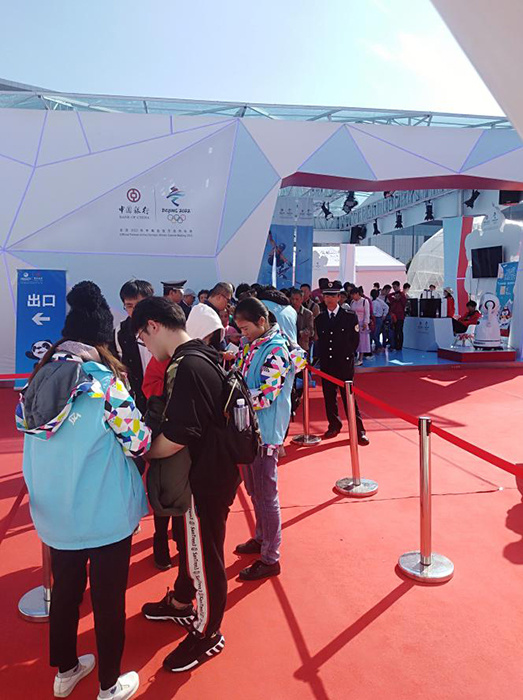 The earth of Snow World truly covered with thick snow. The play items included snowboarding, skiing, snow circle, snow tank, snow bike, etc., which offered infinite ice and snow fun for the experiencer. In addition, the indoor temperature is 10 ℃ +, ice and snow fans could greatly enjoy playing the snow.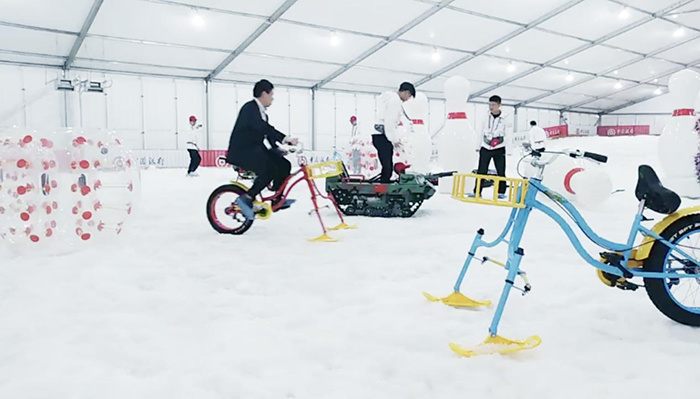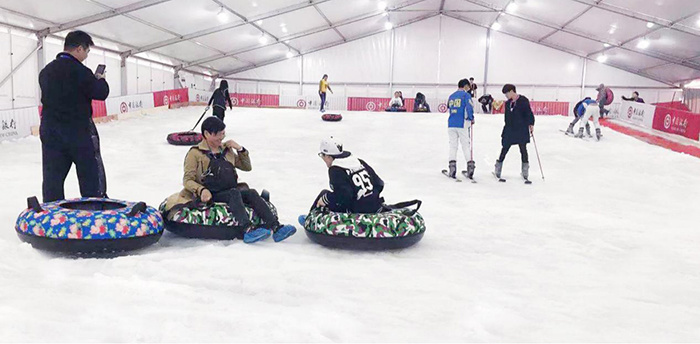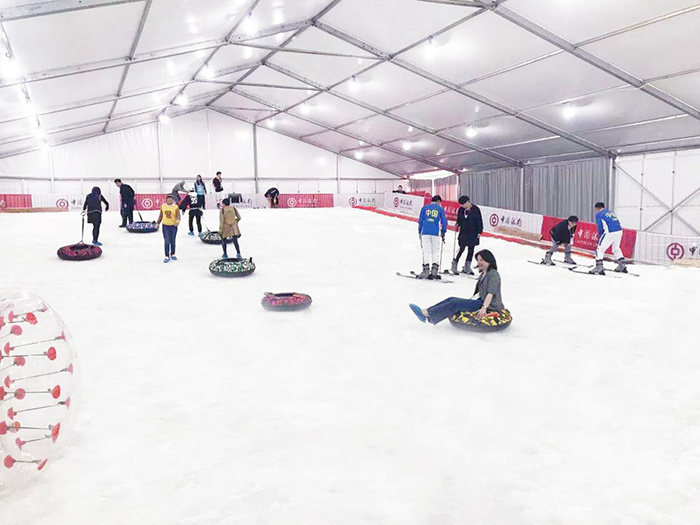 Zhuzhou Tianqiao Olympjoy Ice Technology Co., Ltd., as one of the few one-stop ice and snow service provider that can achieve normal snow production in high temperature environment in China, has attracted much attention in this Expo, and many multimedia reports have been competing. Moreover, Heilongjiang Provincial Governor, Hebei Provincial Governor and Head of Daxing District of Beijing were present at the scene to visit our ice and snow exhibition area.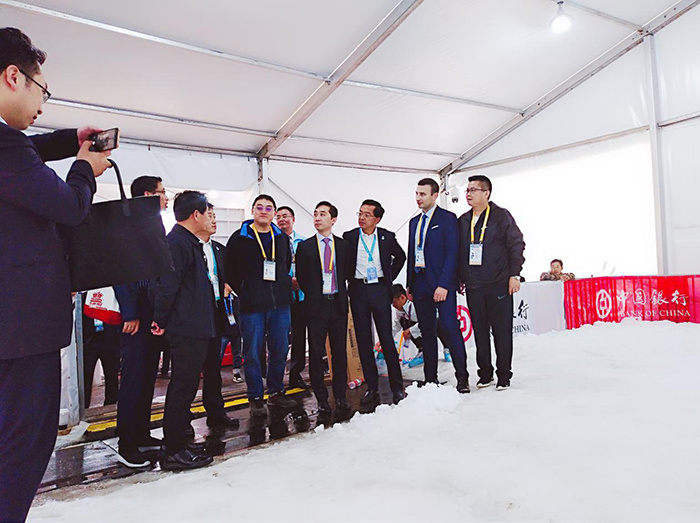 TQCC Attends Changsha International Construction Equipment Exhibition
The tide surges eastward, and friends come from afar. From May 12th to 15th, the third Changsha International Construction Equipment Exhibition was held at the Changsha International Convention and Exhibition Center. The theme of this exhibition is "High end, Intelligent, Green - New Generation Construction Equipment", with approximately 1500 Chinese and foreign enterprises participating. TQCC attended with intelligent and high-tech exhibits.——A Feast of Technology


The key research and development projects undertaken by TQCC passed the acceptance test with high scores
On August 30, Hunan Provincial Science and Technology Department organized experts to carry out on-site acceptance of the key research and development project of "intelligent aluminum electrolysis core equipment and system key technology research and industrialization" undertaken by TQCC and participated by Hunan University of Technology. Hunan Science and Technology Affairs director Qing Jianbo, Hunan University of Technology vice president Long Yonghong, TQCC chairman Long Jiuwen participated in the project acceptance.