Kick-off Meeting of National Key R & D Project "Robot Operation System for Nonferrous Metal Casting Process"
---
Led by TQCC, the national key R & D plan project "Robot Operation System for Nonferrous Metal Casting Process" jointly undertaken by more than 10 universities and enterprises including Nankai University, Central South University and Zhuzhou Smelter Group, etc. has been approved by the Ministry of Science and Technology. The kick-off meeting was held on August 4. More than 40 leaders and experts from Zhuzhou Municipal Government, Science and Technology Department of Hunan Province, project consulting expert group and project undertaking units attended the meeting.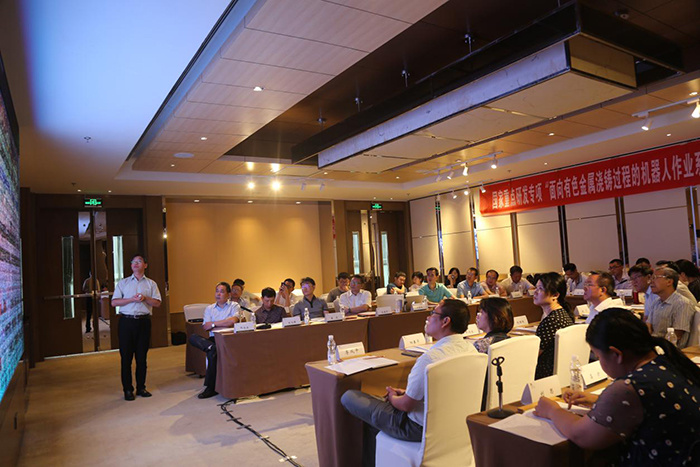 Yang Shengyue, Deputy Mayor of Zhuzhou City, and Qing Jianbo, Director of High -tech Department of Hunan Provincial Science and Technology Department, were invited to attend the meeting, hoping that the TQCC can shoulder the responsibility, and the Municipal Government as well as Science and Technology Bureau will fully support the completion of the project.
This project will develop a special robot system for nonferrous metal casting, and build an intelligent robot production line for the whole production process of metal casting. At that time, it can not only realize the intelligent operation of the production process, reduce the labor cost of the enterprise, but also greatly guarantee the personal safety of workers and reduce the probability of accidents.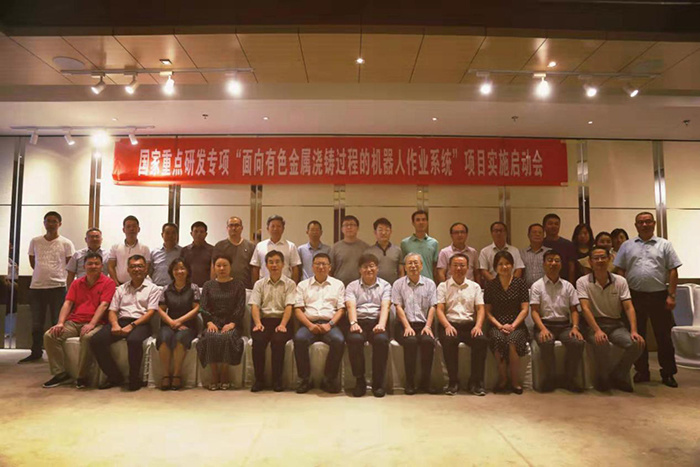 Group Photo of Participants

TQCC Attends Changsha International Construction Equipment Exhibition
The tide surges eastward, and friends come from afar. From May 12th to 15th, the third Changsha International Construction Equipment Exhibition was held at the Changsha International Convention and Exhibition Center. The theme of this exhibition is "High end, Intelligent, Green - New Generation Construction Equipment", with approximately 1500 Chinese and foreign enterprises participating. TQCC attended with intelligent and high-tech exhibits.——A Feast of Technology


The key research and development projects undertaken by TQCC passed the acceptance test with high scores
On August 30, Hunan Provincial Science and Technology Department organized experts to carry out on-site acceptance of the key research and development project of "intelligent aluminum electrolysis core equipment and system key technology research and industrialization" undertaken by TQCC and participated by Hunan University of Technology. Hunan Science and Technology Affairs director Qing Jianbo, Hunan University of Technology vice president Long Yonghong, TQCC chairman Long Jiuwen participated in the project acceptance.