Mao Zhaohui, Secretary General of Zhuzhou City, Visited the Company to Investigate
---
This year is the "Year of Industrial Project Construction" in Zhuzhou. On the morning of May 18, Mao Zhaohui, Secretary General of Zhuzhou Municipal Committee, led a team to investigate the company, understand the production and operation of the company, coordinate and solve the practical problems that hinder the development of the company, and encourage the company to grow and strengthen.
Mao Zhaohui. Secretary General, visited the Shennong City intelligent three-dimensional parking garage project contracted by Tianqiao Liheng, and gave a high appraisal to the tower garage project, which is the largest and awarded one of the "Most Beautiful Parking Garages" in China. In the company, he watched the parking and picking up process of the vertical and horizontal three-dimensional parking garage, and affirmed the application prospect of this new practical intelligent equipment.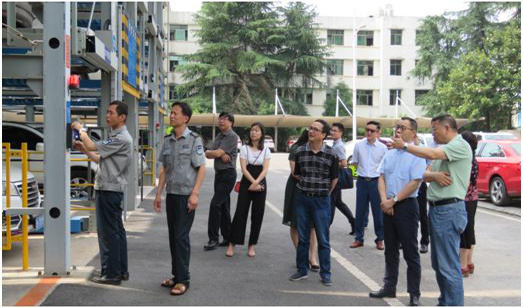 Later, Mao Zhaohui visited the company's workshop production line and listened to Deng Le'an, General Manager, introducing the production process of the company's main products.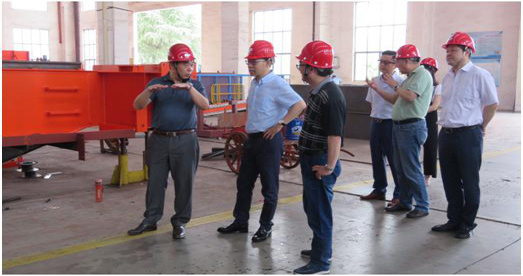 In the following discussion, Mao Zhaohui listened to the company's basic situation report of Xiao Jianping, Chairman of the Board, fully affirmed the achievements of the company's development, and expressed appreciation for the company's positioning of intelligent equipment and the industrial layout of new energy vehicles. For the problems of market development and land demand for business development of the three-dimensional parking garage that the company is currently facing, he instructed the relevant functional departments to actively coordinate, seriously study, plan for the enterprise and support the development of the enterprise.
Leaders from the Economic and Information Technology Commission, City Development Group, Assets Investment Group, Xiangjiang Group, Shifeng District and Yunlong District accompanied to investigate.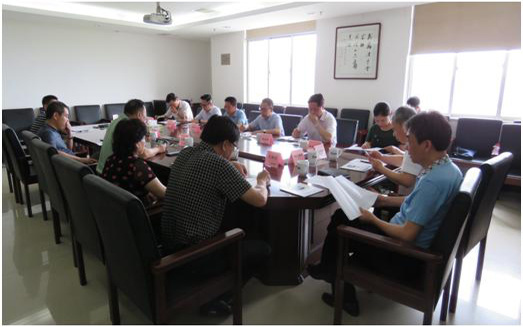 TQCC Attends Changsha International Construction Equipment Exhibition
The tide surges eastward, and friends come from afar. From May 12th to 15th, the third Changsha International Construction Equipment Exhibition was held at the Changsha International Convention and Exhibition Center. The theme of this exhibition is "High end, Intelligent, Green - New Generation Construction Equipment", with approximately 1500 Chinese and foreign enterprises participating. TQCC attended with intelligent and high-tech exhibits.——A Feast of Technology


The key research and development projects undertaken by TQCC passed the acceptance test with high scores
On August 30, Hunan Provincial Science and Technology Department organized experts to carry out on-site acceptance of the key research and development project of "intelligent aluminum electrolysis core equipment and system key technology research and industrialization" undertaken by TQCC and participated by Hunan University of Technology. Hunan Science and Technology Affairs director Qing Jianbo, Hunan University of Technology vice president Long Yonghong, TQCC chairman Long Jiuwen participated in the project acceptance.